ChopValue And WIREWAX Drive Growth With Interactive Video
WIREWAX
March 18th, 2020
ChopValue Manufacturing Ltd., known for creating beautiful, sustainable products made entirely from used chopsticks, has partnered with award-winning interactive studio WIREWAX to create a virtual trade show interactive video experience in response to cancelled events globally. The company planned to debut its products to US retailers at the Inspired Home Show, the world's leading home and housewares show in Chicago March 14th to 17th, which was cancelled last week due to the Coronavirus (COVID-19) outbreak.
"We were disappointed about the cancellation of IHS and needed to act quickly to ensure we had a platform to engage with retail partners and gain exposure in the US market to introduce them to our local product solutions," said ChopValue Founder and CEO Felix Böck. "In a matter of four days, our team worked tirelessly to replicate our booth in Vancouver. In collaboration with Sahil Chawla Films (videography) and a team of experts at WIREWAX, we created an interactive experience to showcase our products and to provide a chance for attendees to network with key members of our team."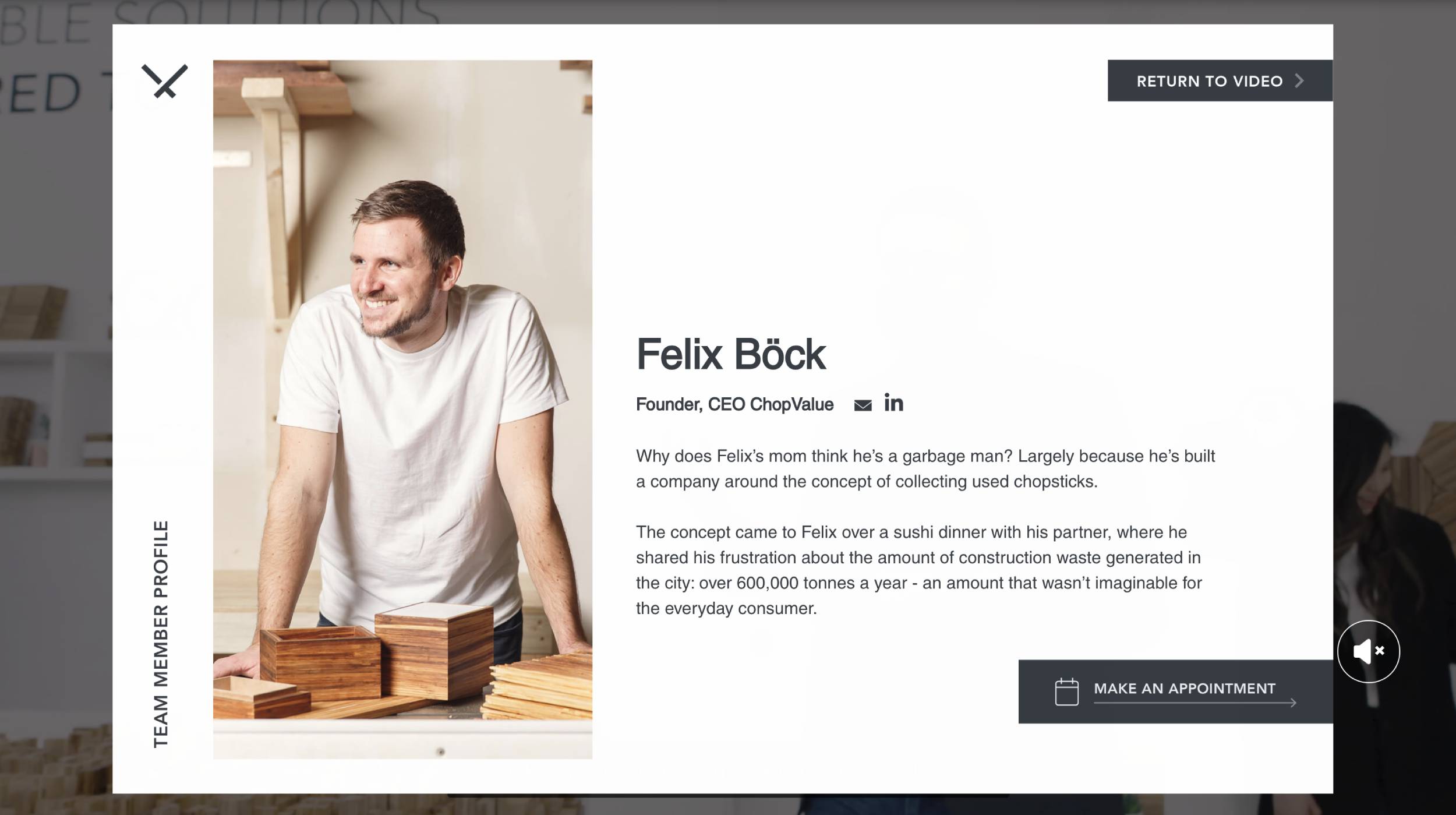 "ChopValue specializes in high quality, innovative and sustainable solutions built to last and we were thrilled to help them create a digital asset that is no different," said Jen Mah, Creative Director for WIREWAX. "We anticipate more trade shows going virtual in the coming months and look forward to helping clients come up with solutions to maximize their interactions between people and product."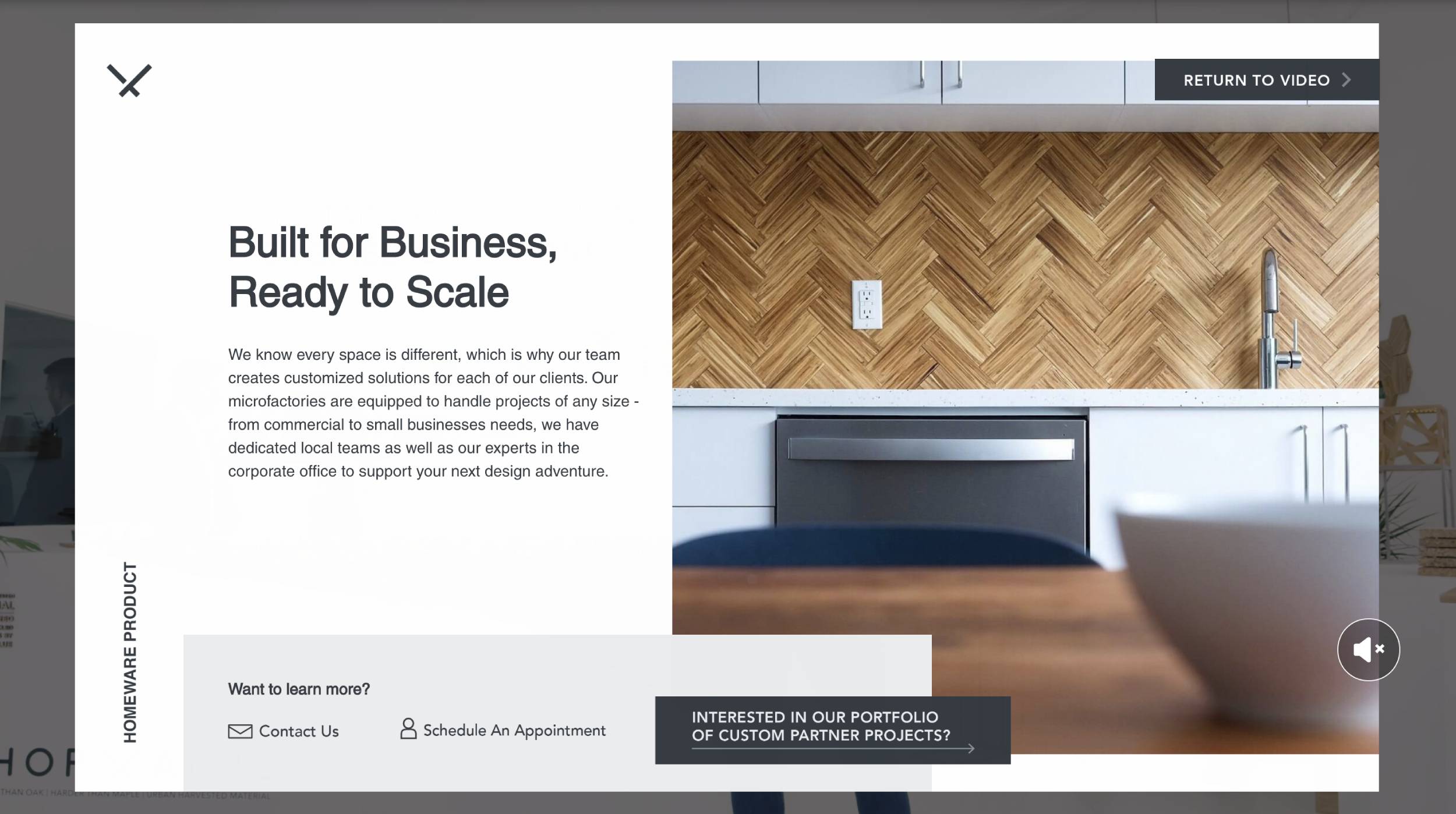 ChopValue's virtual interactive video trade show booth was released on their website on Saturday, March 14th, inviting those who had planned to attend IHS to virtually stop by to learn more about their products and the importance of sustainable Canadian and American manufacturing during these times.
Listen to Jen Mah and Felix Böck in conversation, looking back on the initial aim of the project and the outcome of the final piece.
Check out the full experience HERE.
TAGS:
ChopValue
interactive video
WIREWAX
SHARE: