WIREWAX to Power Interactive Television on Chromecast with Google TV™ and other Android TV™ OS Devices
WIREWAX
December 14th, 2020
The television has arguably been the most powerful device in our homes, yet it could be said, the least interactive. TVs are great at pumping our lives with great visual content, but why must it just be one way? Why can't we lean-in and choose, converse and react as we do on our other personal devices? TV should be just as connected, responsive, and experiential.
WIREWAX's foundational belief is that TV should be just as connected, capable and intelligent as other devices that use the web.
Google has followed WIREWAX in the market for a long time and through the process of exploring different forms of interactive themselves, Google is looking to show the market the possibilities of what interactive can deliver from the leaders in the space. Most importantly here, what's possible when you combine the unparalleled power of TV with the infinite resources of the web, and move the medium forward.
With INTERACTIVE, Powered by WIREWAX, viewers are invited to pause the video at any point with their existing TV remotes to instantly unlock a wealth of information, explore more and even buy what they see, leveraging the incredible library of the world's content with Google. Viewers can see:
People & Places: We know it bothers you; 'where have I seen that actor before?' No more phone fumbling. Pause and instantly get names, bios, their full canvas of work and more.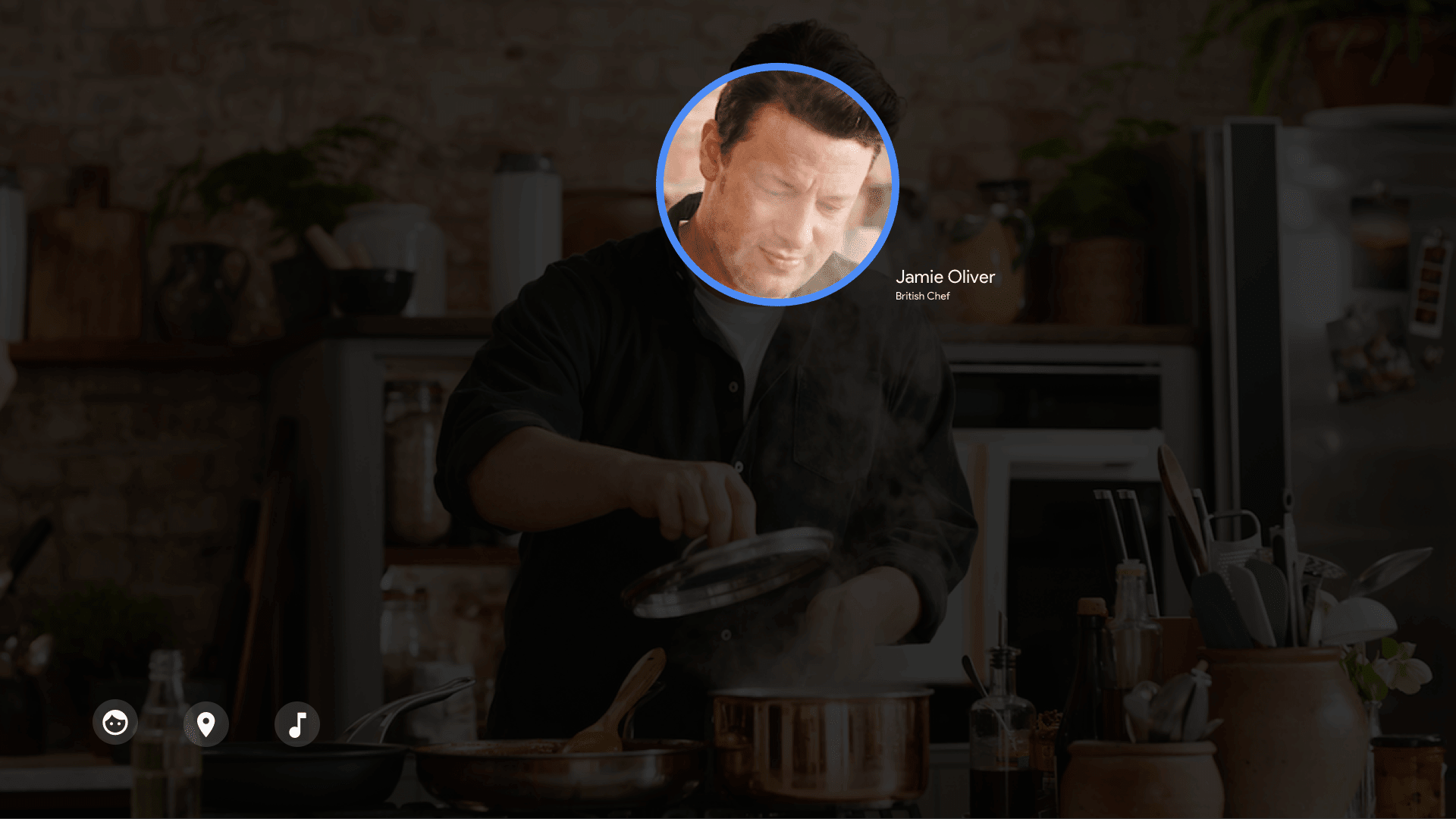 Knowledge Panels & Recipes: Actually cook the stuff you've been watching with instant access to the ingredients, recipes, and tools the cooks use.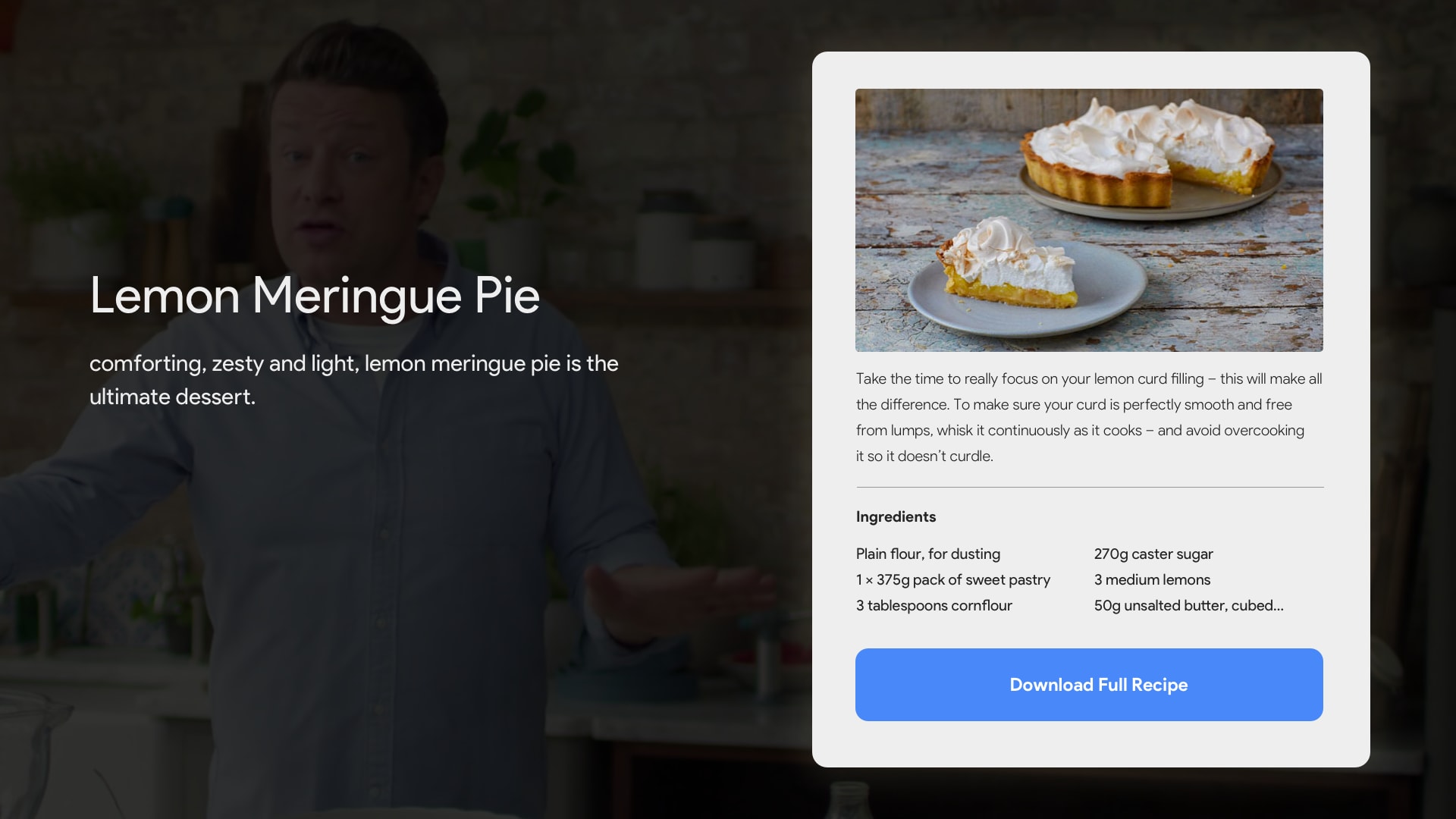 Stickers: Using WIREWAX's award-winning AI algorithms for face detection and motion tracking, you can turn any paused frame into a playful shareable meme with creative graphic layers.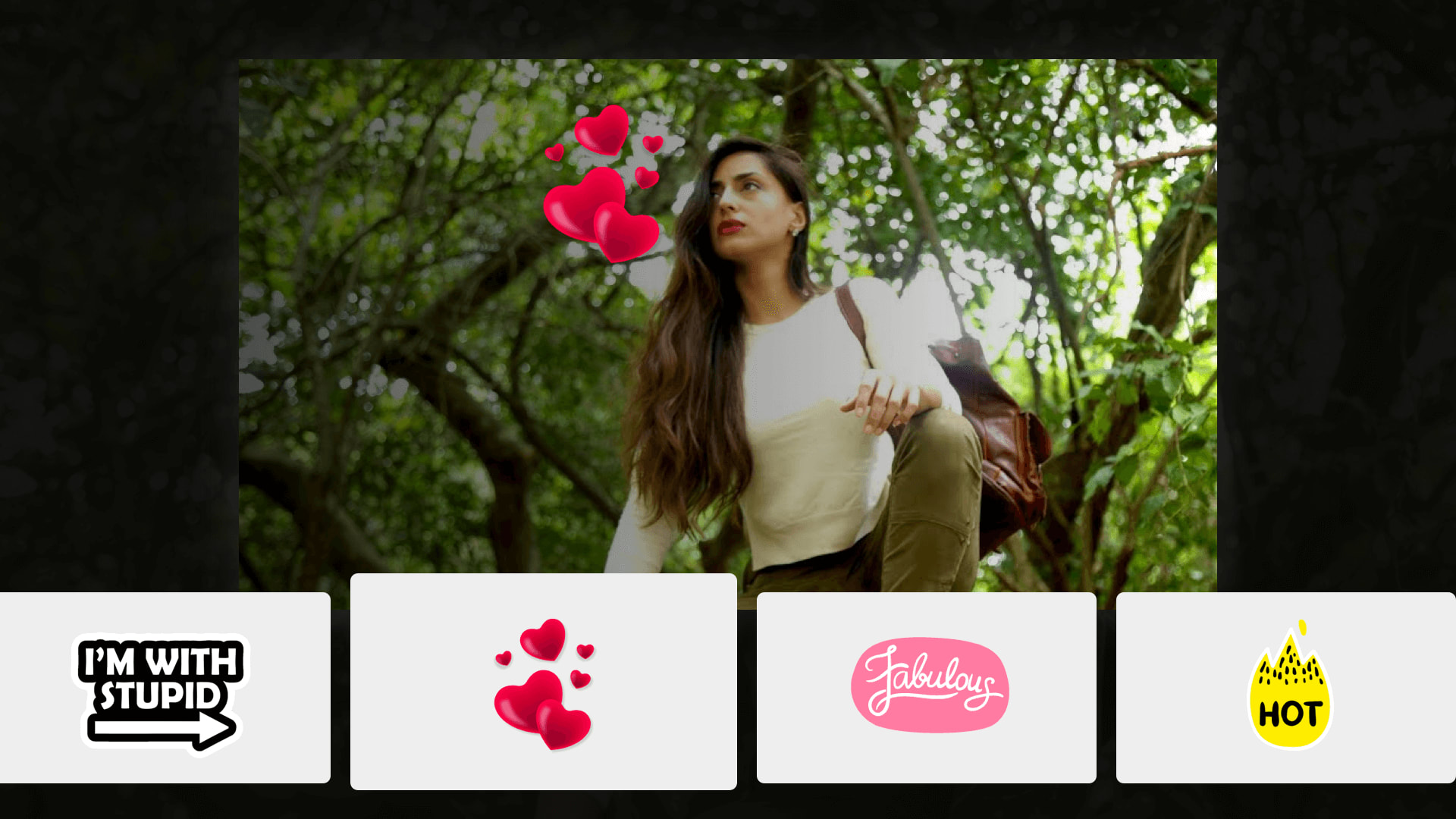 Shop: Find similar products with WIREWAX's automatic vision engine and link directly to retailers and universal carts.
"Just because the TV has never changed, doesn't make it right," says WIREWAX CEO Steve Callanan. "We're all being thrust into a super-connected world for an ever-demanding audience. So it was inevitable that TV would only need to become more interactive, not less so. The WIREWAX platform has been helping content creators make video and TV content interactive for over a decade, and now the hardware in our homes has evolved alongside the access to relevant and timely information, the perfect harmony of TV, tech, and the web has gracefully arrived."
The initial phase of the launch includes content from brand auteurs: American fashion and lifestyle brand, Frances Valentine; British chef extraordinaire, Jamie Oliver; Sleepy Jones, the sleepwear line launched by Andy Spade and partners; and film-maker, Fergus Clark.
"Writing and producing content that is designed to sell product needs to evolve," says Andy Spade, Founder and Co-Creative Director of Sleepy Jones. "Shopping content should be as entertaining and engaging as the entertainment it is competing with. It needn't be lowbrow or like a shopping channel. It can now finally be successfully accomplished with the help of WIREWAX."
"Shopping Tales", the new shoppable content company founded by Oberon Sinclair (founder of My Young Auntie PR and Creative Agency) together with Hunter Hill, (longtime publisher of the hipster bible, PAPER magazine) have partnered with WIREWAX to create the new platform's exclusive, magical content. Says Oberon, "I am super excited to be involved with this new convergence of media and retail. Personally, I have been waiting for it to happen, and it is going to surpass our expectations and usher in a new age for interactive retail."
Peep the INTERACTIVE action, in action here:
TAGS:
android tv
androidtv
Google
interactive tv
interactive video
shoppable
shoppable video
SHARE: