Interactive goes vertical: Optimizing videos for the mobile viewer
WIREWAX
August 19th, 2020
Hot on the heels of our announcement of the WIREWAX and Facebook partnership, we've gone one step further in unleashing the power of interactive video to audiences on all devices.
We've released all-new vertical video overlay creation and templates, giving you the ability to engage audiences with a mobile-first viewing experience.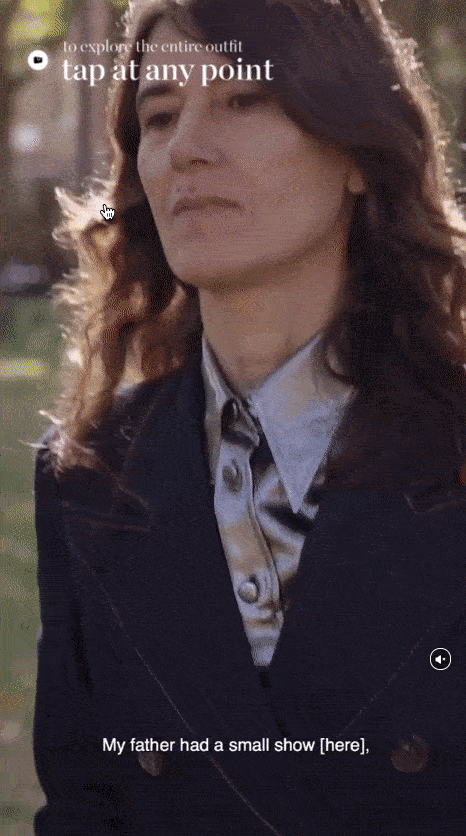 Of course, WIREWAX's HTML player is fully responsive and can adapt to any screen size across all devices. However, there are times you may want to consider creating a version of your video specifically for mobile, especially if a majority of your traffic is coming from Facebook or other social platforms.
Note: You can upload a video in any aspect ratio to WIREWAX Studio; however 16:9 (landscape) and 9:16 (vertical) are the only aspect ratios with Overlay capabilities.
Creating a vertical interactive video
To start creating an interactive vertical video, upload your video to the Studio in 9:16 format, without padding. WIREWAX will automatically ingest your video and will not add any padding by default.
Once your video is uploaded, you can create interactivity much the same as you would for a 16:9 video.
Creating vertical overlays
When it comes to crafting overlays for vertical, you'll want to make considerations that will make it easy for a mobile audience to interact on a small screen. Consider decreasing the amount of text on the overlay (as compared to a 16:9 overlay) and having large call-to-action buttons that can be easily seen.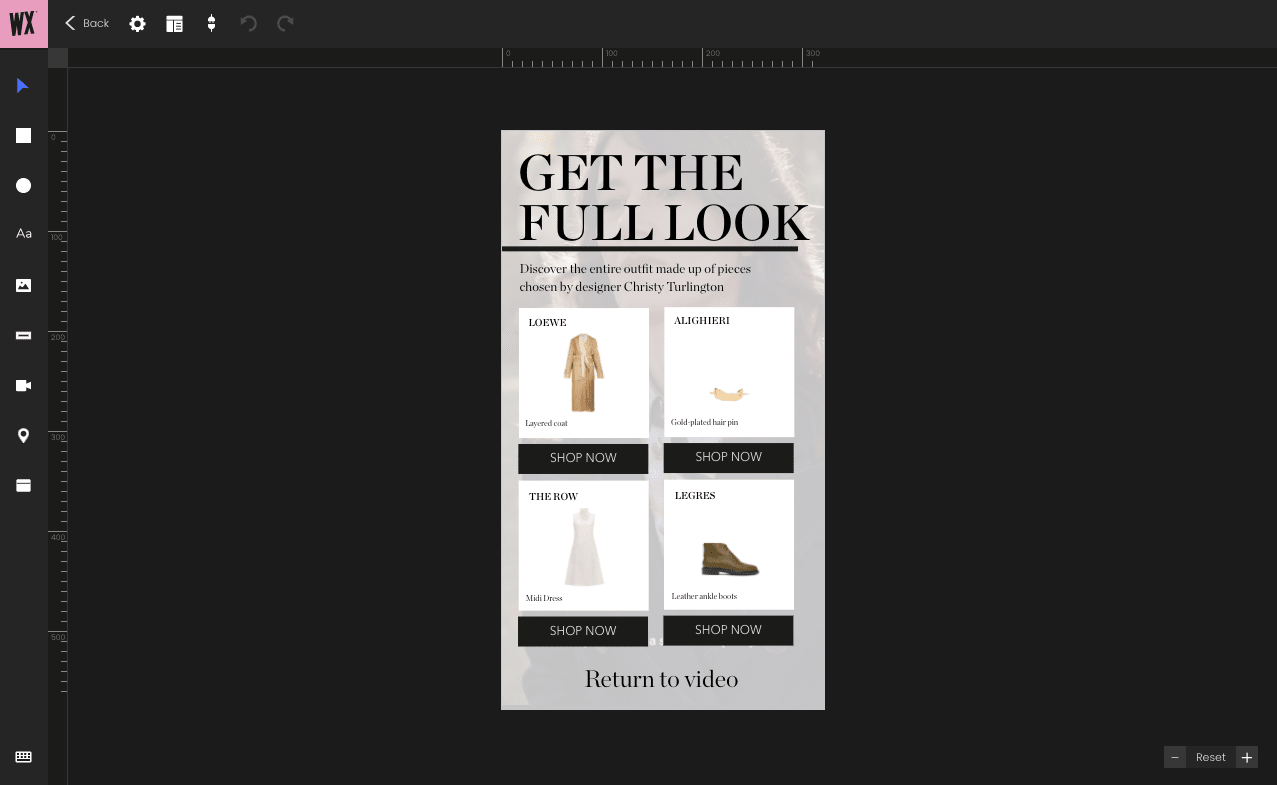 Under the templates library, you'll find templates specifically for vertical video.
Note: If you select a template that does not match the aspect ratio of your video file (for example, selecting a vertical template on a 16:9 video) you will have to manually adjust the overlay to fit your video.
Ready to give vertical interactive video a spin? Head on over to the Studio or shoot us a note at support@wirewax.com.
Written by Marissa Ke, Customer Success Director
TAGS:
interactive
interactive video
mobile video
shoppable video
vertical
SHARE: