The Latest and Greatest in All-New Features on WIREWAX Studio
WIREWAX
October 31st, 2019
Selection tool in Overlay Editor
The new selection tool in the overlay editor gives more control over moving elements when creating overlays. Much like other editing software, elements can only be repositioned when the element is selected using the selection tool.
Overlay elements cannot be moved when they are being edited – only when the selection tool is selected. Deselecting a panel or clicking the move icon sets it back to 'move mode'.
There is also a layout update on the positioning input fields on the right-hand side panel which is now labelled 'Positioning & Size' to more granularly position each element.
Resize Handle
When not in 'move mode' you select an element, it will be highlighted in blue; the resize handle on the lower right will appear to easily resize the element.
Get stuck in to using the creative power of the overlay editor here.
More granular hotspot positioning
When adding or repositioning a hotspot, you'll be able to see the exact height and width of the bounding box you've drawn, as well as the exact position from the top and left within the video frame.
Learn how to place and manage your hotspots here.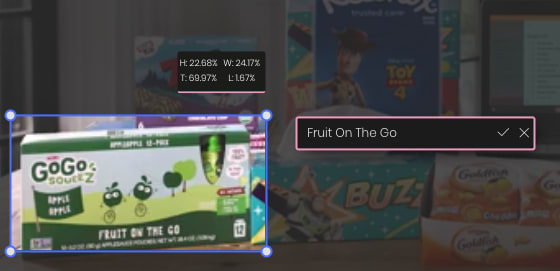 Update overlay templates
Easily carry over your overlay templates from one video to the next!
After you've spent time crafting the perfect overlay, there's no need to redo it every time you start a new video. With the 'save overlay' feature, you can start to create your own robust library of templates in addition to the templates WIREWAX provides.
When editing an existing overlay, you now have the option of 'updating' the overlay template under the same name, or 'save as' a new template to your library.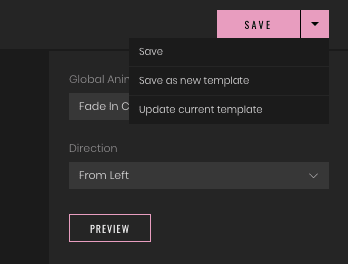 TAGS:
feature release
WIREWAX Studio
SHARE: