SAP Takes Corporate Marketing To New Heights with WIREWAX
WIREWAX
October 29th, 2019
In today's experience economy, how your brand makes your customers feel is an important and vital step to measure within the purchase journey. No business embodies that principle like SAP – a leading provider of enterprise software and business solutions. Looking to upgrade their corporate content, SAP turned to WIREWAX to transform their static video content with the goal of connecting with consumers and businesses around the world in an innovative and engaging way. WIREWAX worked alongside SAP's global corporate affairs team to pioneer new avenues of emotional and personal storytelling that the multinational corporation is known for. As a WIREWAX Enterprise client, SAP users now have the templates and tools they need to set off their content for all-new levels of success.

In "Are you ready for the Experience Economy?", SAP's first foray into interactive video takes the viewer through a journey of several cases where experience management led by SAP technology has improved business intelligence and operations in companies across the globe. The video's poster frame provides a great introduction to the experience, letting the viewer know the video will be interactive.
In the video, each hotspot allows the viewer to click and learn more with a unique SAP case study. Upon click, a branded overlay appears with and a video-in-video providing a truly immersive experience. From sustainable fishing to artificial intelligence, viewers are invited to learn about experience management working in all sectors and types of businesses.
More and more we are seeing communication teams adapting and re-establishing their approach to case study distribution, exploring methods primed for strengthening content memorability and increasing value-driven positioning for the company at large. SAP does exactly this and does it perfectly.
SAP's branded hotspots feature the title of the case study as well as a call to action – click to learn more – providing clear direction to viewers who aren't expecting an interactive experience. Designed by the WIREWAX creative team as part of an Assisted Build package, these hotspots can now be used as templates for SAP to use across future videos.
Furthering this by repurposing case study videos, SAP was able to create an engaging experience, increasing time spent with their most popular content without having to shoot any additional video. Repurposing video content for interactive is one of the most efficient ways to take advantage of the advanced technology on offer throughout WIREWAX Studio, and something SAP has mastered.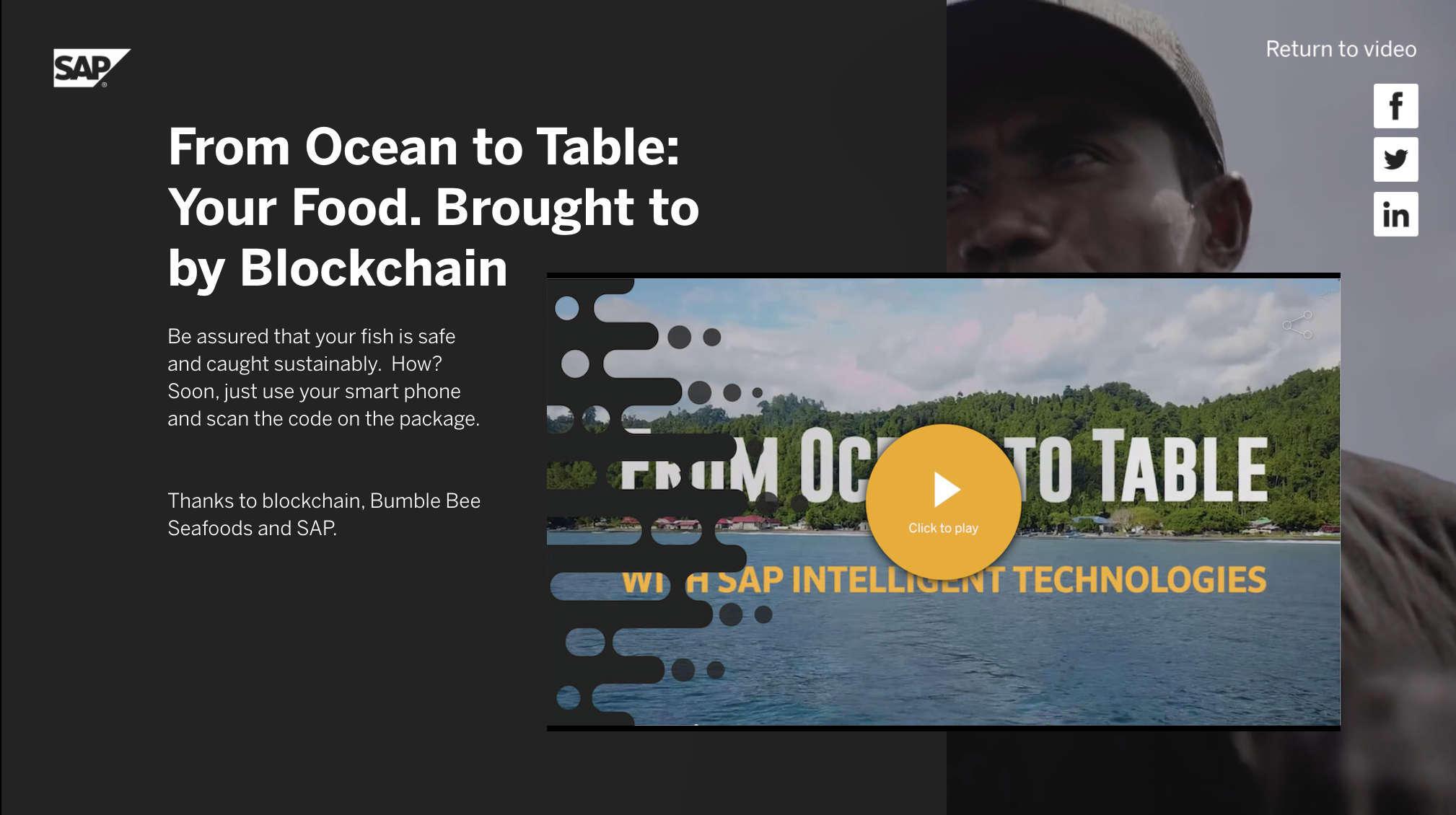 Are you interested in leveraging interactive technology to reach new audiences and engage potential customers? Click here to take the first step.
Written by Marissa Ke, Customer Success Director
TAGS:
Corporate Marketing
SAP
WIREWAX Studio
SHARE: