We Rework John Legend on Instagram Live For Evergreen Engagement
WIREWAX
April 7th, 2020
Instagram Live is a seismic opportunity for community connectedness and is fast becoming an everyday event as the world readjusts to the current global landscape.
Applying a little outside-the-box thinking, our creative team took a recent Live Stream concert from world-renowned singer John Legend, and crafted an action-led interactive video experience, bringing extended, evergreen life to the community-driven clip while simultaneously allowing for e-commerce opportunities throughout.

Let's take a look at how they did it.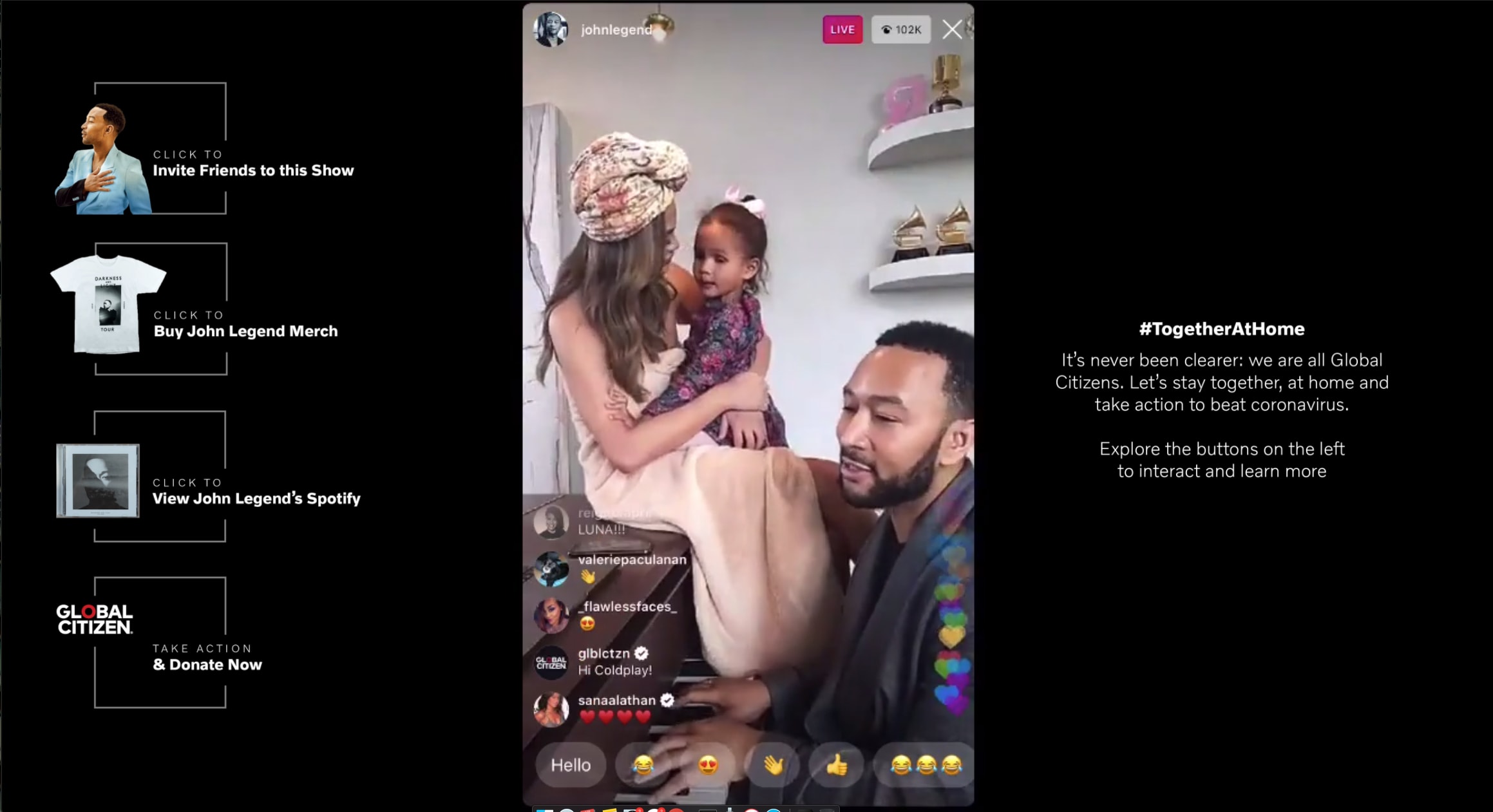 Keeping simplicity as key, the experience is designed to work as an enhancement to the clip, allowing views to experience the full playback of the live stream uninterrupted, with the ability to take engage with the hotspots to the left whenever suits.
Using custom hotspots meant the team were able to deliver 4 unique action experiences clearly signposted for the viewer, with responsiveness on hover to show a potential to engage.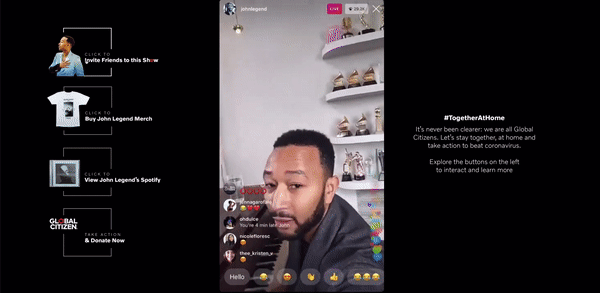 Layering in diverse content relevant to John Legend fans, the clip delivers on opportunities for social sharing directly from video, a pathway to purchase for exclusive merch, extended access to Legend's top tracks on Spotify, and a direct click out to the Global Citizen website for audiences looking to dive further into the campaign.
Continuing to hero the mobile-first clip, the shoppable overlay for merch access was designed with minimalism in mind. The catalogue displays to the right without pausing the video on open to ensure no viewer ever misses a second of the concert while making their purchase selection.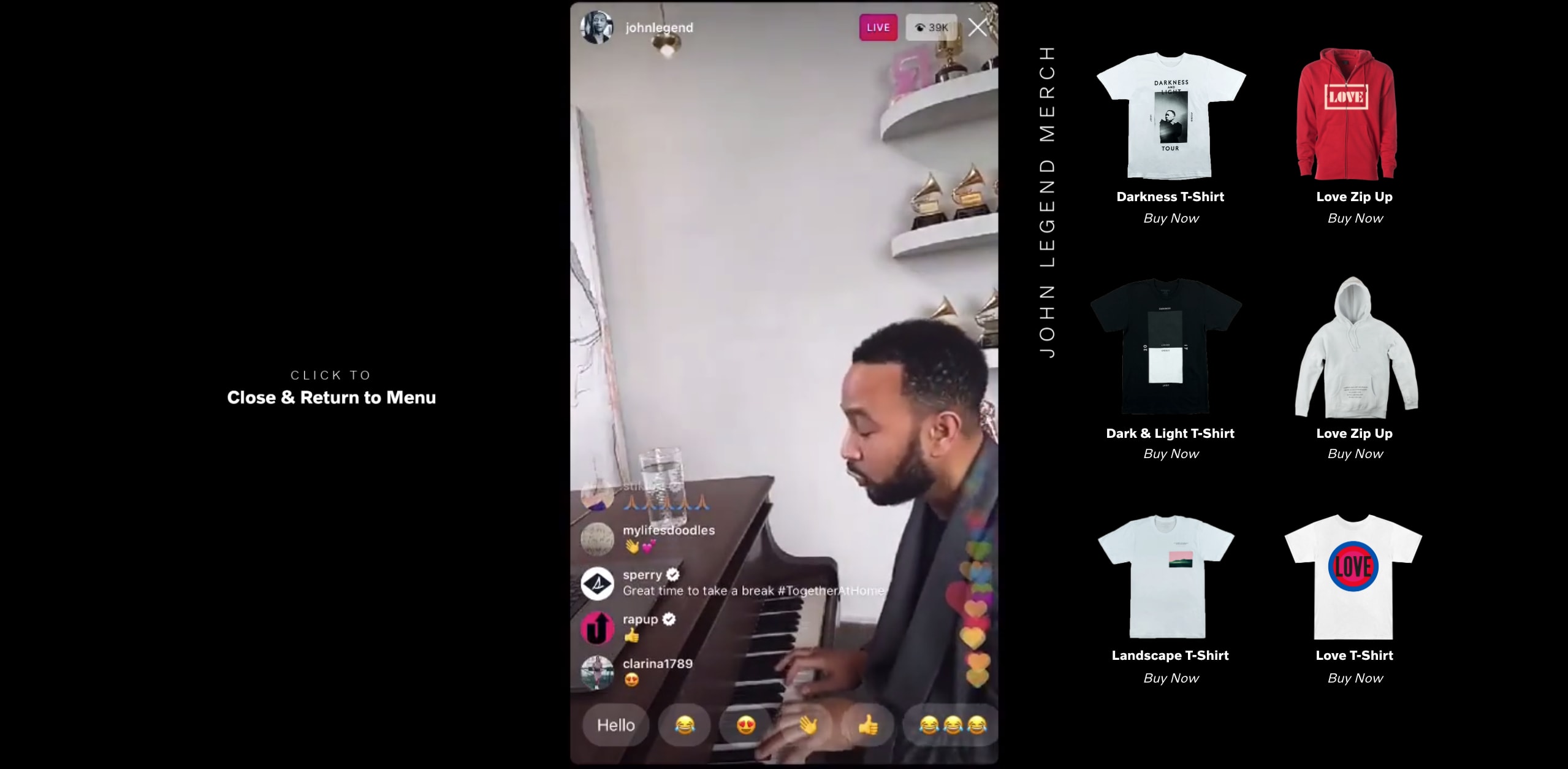 Click-through delivers audiences seamlessly to a point of purchase, while click to close returns the viewer back to the concert and resets the menu for more engagement.

Everything about this experience works in harmony to amplify the brand essence of both John Legend and Global Citizen, leaving audiences with a memorable, valuable, and multilayered brand experience – and perhaps even a new hoodie.

Explore the full experience now:
TAGS:
interactive video
john legend
SHARE: